BLUSH LOVE BRIDE offers an ever changing collection of bridal gowns, available to take home the same day. From a beach wedding to a ball room fete, our inventory is perfect for any occasion!
All of our dresses are designer gowns without the price tag of a traditional boutique. They range from $700 to $1,500, sizes 6-26!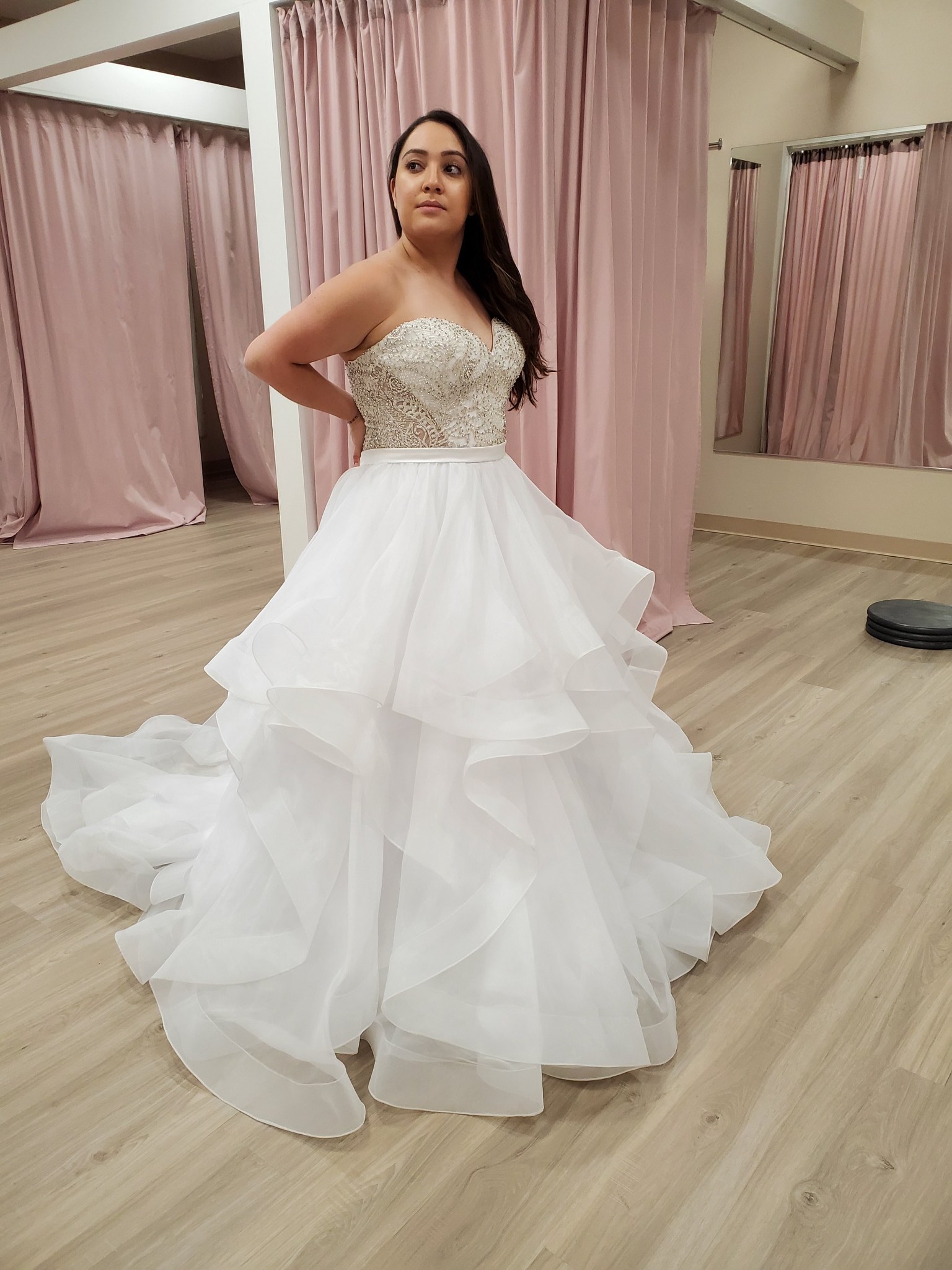 BLUSH LOVE BRIDE is a boutique experience with a bridal stylist dedicated to you. In an effort to give the most personal attention to each our brides, appointments are required.
Make an Appt!
Our inventory includes designer gowns that were created by but did not become a part of a designer's collection.  These stunning and truly unique gowns find a home in our One of a Kind collection.
Show me Gowns
All of our gowns are designer without the designer price tag. Each and every gown is under $1,500! Wow your groom, your guests and your budget all while looking amazing on your wedding day!
Shop Now!
Schedule your appointment
To schedule your appointment to view our current selection of gowns, say I want to be a #BLB BRIDE!